What are the physical ticket dimensions?
Tickets are 5.75″ wide by 2.25″ high.
What areas do you serve?
We currently ship tickets to USA, Canada and Europe. Contact us at help@leanticket.com if you are interested in international services.
What is the turnaround time?
Tickets can be delivered to USA and Canada as fast as 2 business days after an order is placed. We also offer cheaper rates: 3 business days and Ground (5 to 8 business days). Add one extra turnaround day for orders of 10,000+ tickets.
European rates are available as part of our online checkout.
Can I create tickets for Reserved Seating events ?
No, we no longer support this ticket configuration.
What is the QR code on the tickets?
Each QR code is unique and scannable with the Eventbrite mobile app. This ensures your tickets are never used twice and cannot be fraudulently reproduced.
Can I upload my logo or other images?
Yes. We support .png, .jpg, .jpeg and .gif files.
What is the bleed area?
Bleed is a printing term that is used to describe a document that has graphic elements that are in contact with the edge of the page, going beyond the trim edge and leaving no white margin.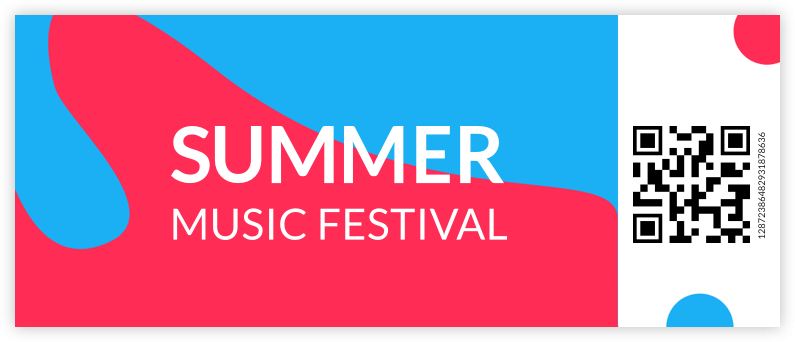 Bleed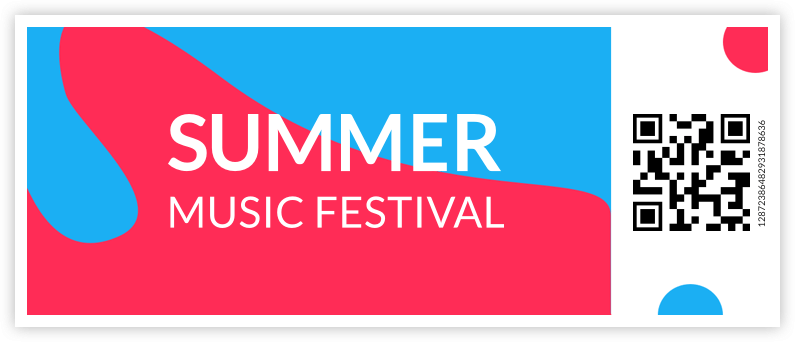 No bleed
To achieve bleed in our ticket editor, make sure to extend the background to cover the entire canvas, which means stretching the graphic to completely cover the red area surrounding the ticket, like this: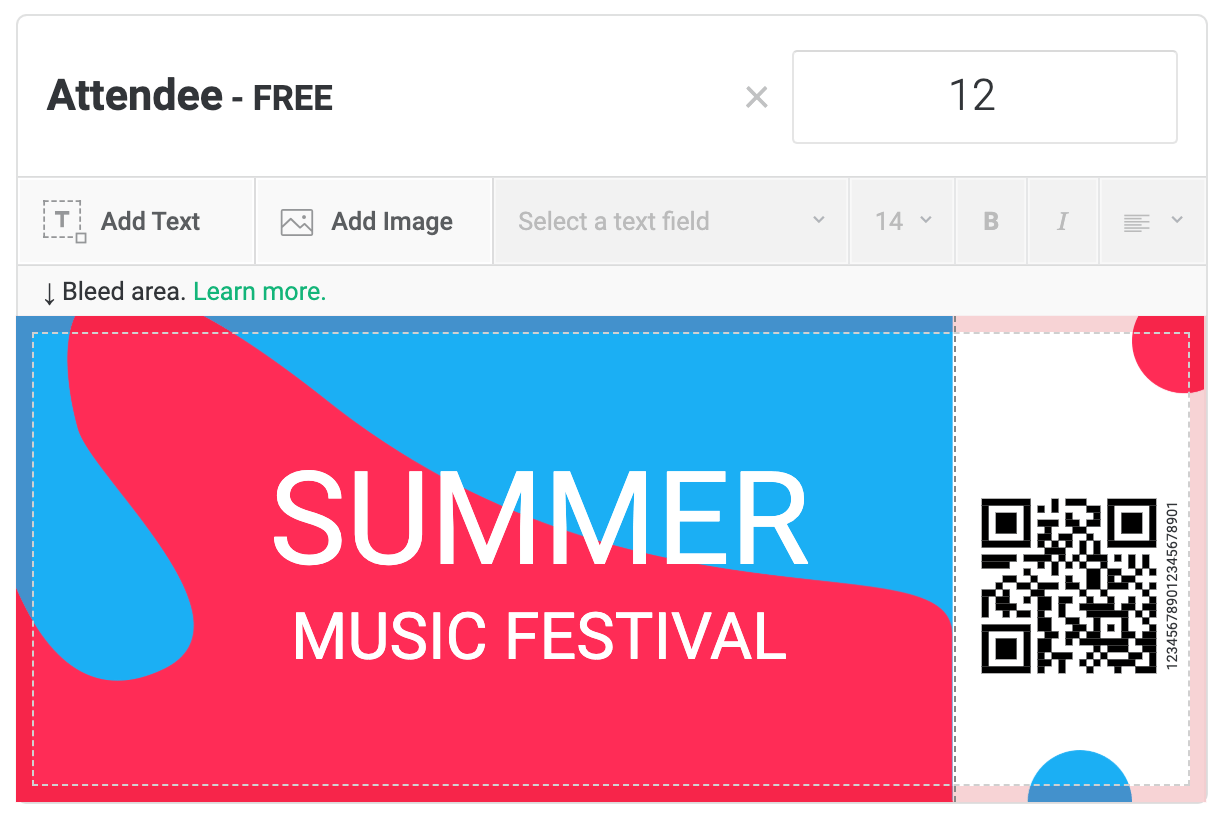 IMPORTANT: Do not put important information such as text or QR codes inside the bleed (red) area, it might get trimmed.
Can I change the QR code's color?
Yes, but make sure the QR code has high contrast against the background. Only use solid colors, not images; otherwise the code might not scan.