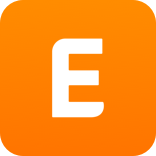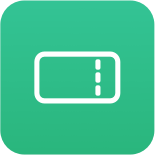 LeanTicket integrates with Eventbrite. If you don't have an Eventbrite account, sign up now.
1
On Eventbrite, create your event and publish it. We cannot create tickets for events that are in draft mode.
Note: We no longer support Eventbrite's Reserved Seating feature.
2
Back on LeanTicket, sign in to import your Eventbrite events.
3
On your LeanTicket dashboard, choose the event you want to order tickets for. Then for each ticket you need, enter the desired quantity and adjust the design to your liking.
4
Enter your billing and shiping addresses, choose a shipping rate and order the tickets. Your package will be shipped and a tracking number emailed to you within 1 business day.
5
Back on Eventbrite, you will see new ticket types with a "Printed tickets" prefix. These are created because each hard ticket you ordered needs a QR code ID to be scanned with the Eventbrite mobile app.
For example: if you ordered 300 General Admission and 50 VIP tickets, you will see ticket types named "Printed tickets - General Admission" and "Printed tickets - VIP". Both will be $0.00 and sold out (eg. 300/300 and 50/50).